Corridor Stakeholder Group
The corridor stakeholder group (CSG) was an organization of community representatives that provided important direction and feedback to the US 85 Corridor Improvements. Members of the CSG represented a variety of community groups related to transportation and mobility, recreation, business and homeowners association, emergency management, and regional jurisdictions.
The CSG provided insight throughout the project and expected to convene for several in-person meetings over study process.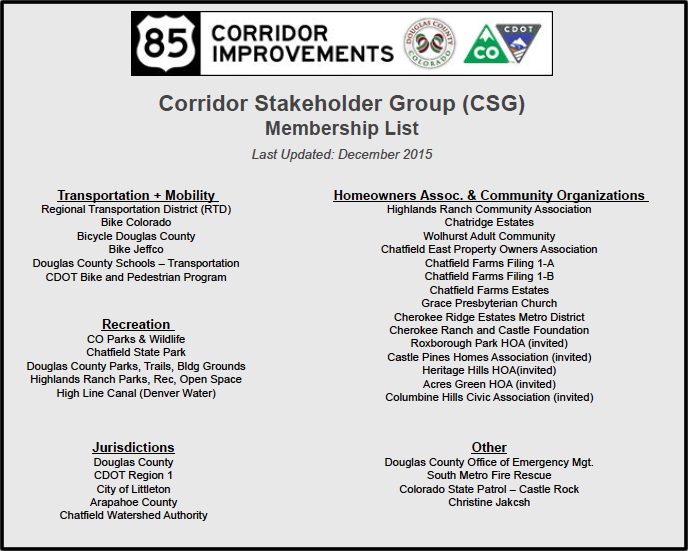 Meeting Schedule
#1 Scoping and Level 1 Alternatives
#2 Level 1 Results and Level 2 Alternatives
#3 Level 2 Results